Today is good luck Friday the 13th! And it has arrived at Ibertrónica.es< /a> the new series be quiet! Dark Power 13. So we want to tell you a little more about what's new.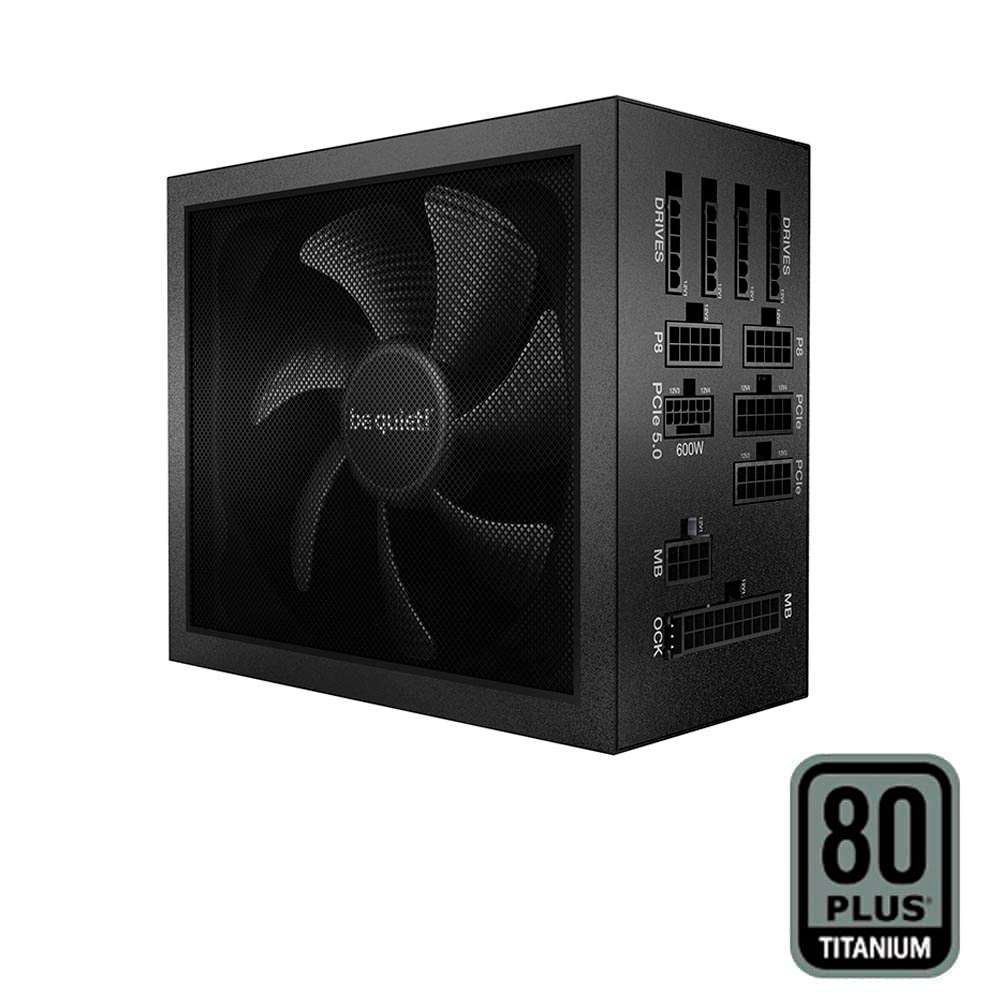 The Dark Power 13 series of be quiet power supplies! This is the most efficient series of sources that the manufacturer has built so far. They also offer virtually silent operation and support for ATX 3.0 for compatibility with next-generation GPUs.
80 Plus Titanium Certification
These power supplies are certified with 80 PLUS Titanium and a money-saving energy efficiency rating of up to 95.8%. This provides many benefits for your high-end system, including lower power consumption and overall cooler, quieter operation. Reserve consumption is below 0.1 watt.
Be quiet! Dark Power 13 come equipped with the 12VHPWR connector for next-generation PCIe 5.0 graphics cards and 6+2-pin PCIe connectors to support current-generation GPUs. This makes the power supply extremely versatile and the perfect choice for today's high-end systems.
Dark Power 13 has 4 independent 12V rails. Even if the graphics card demands excessive power for a short period of time, the supply handles power variations up to twice its rated power with ease. This ensures reliable operation with the next generation of processors and graphics cards.
The Silent Wings fan allows for maximum airflow and virtually inaudible operation. This is due to its unique airflow-optimized fan blade design along with an advanced fluid dynamic bearing. Ultimately, a 6-pole fan motor results in less vibrations, a very long lifespan and minimal energy consumption.
Power supplies be quiet! Dark Power 13 are particularly suitable for overclocking. The overclocking button gives you full overclocking control by manually switching between the default quad-rail 12V mode and the alternative massive single-rail operation.
Main features of Dark Power 13 fonts…
Efficiency 80 PLUS Titanium
ATX 3.0 PSU with full support for PCIe 5.0 GPU and GPU with 6+2 pin connector.
Upgraded frameless Silent Wings fan for virtually inaudible operation.
Full mesh front with funnel-shaped air inlet maintains high airflow capabilities.
Overclocking button switches between four 12V rails and one massive 12V rail.
Active Rectifier + full bridge LLC technology provides unmatched signal stability and extremely high efficiency.
Modular cable management for maximum convenience.
If you want to get the new range of Dark Power 13, visit us!