Tips for buying a laptop in 2023
A laptop is a travel companion that will accompany us for a long time, so it is advisable to know what we are looking for and what we should look for when buying a new computer.
On these dates we have a multitude of offers and opportunities to get the laptop that best suits our needs.
Taking advantage of Black Friday, we have selected the most important factors when choosing a laptop to make it easier for you to choose the laptop that best suits your needs when buying.
Operating System.
Think carefully about what you are going to use the laptop for and what your knowledge is, Windows and MacOS are the most common and Ubuntu is more technical. Depending on the use that we are going to give to the computer, we may be interested in one or the other.
A Mac may be more expensive, but the durability of its components and the useful life of the computer makes it an option to consider if we have more budget. But if what you are looking for is a normal computer without complications, go for Windows.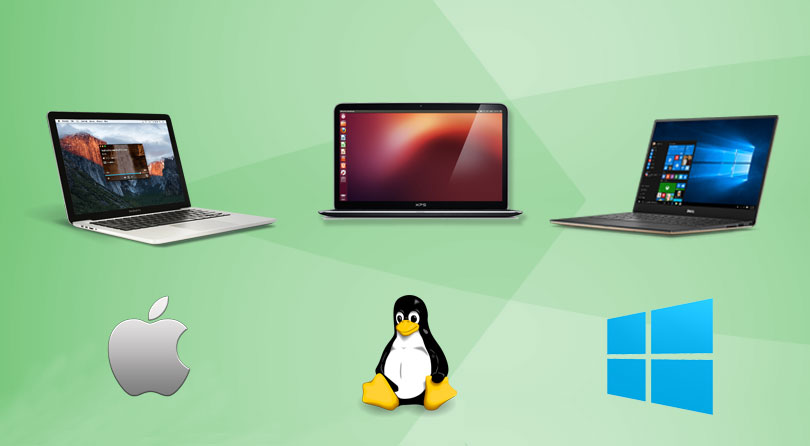 Inches.
If you are only going to use it at home, I recommend a 15″ or 17″ one. These are usually the largest models and therefore more powerful, but also much heavier and more difficult to transport. In addition, spending a long time working on a small screen can end up tiring your eyes excessively.
If, on the other hand, you will use it a lot outside (university, work…) between 13-14 inches is a good size, since they are lighter and their size will allow you to carry them more comfortably anywhere. You also have 11 inches and below but they are a bit small for my taste and are quite uncomfortable to work with.

Battery.
You have to be very careful with this, the life of the batteries is directly proportional to the number of cells it has. If you are going to use it a lot without a charger, I recommend at least 6 cells, since otherwise the laptop battery will run out practically without realizing it.
You must keep in mind that the more you force the equipment, the more it will consume. So keep in mind what you are going to use it for. A laptop for gaming or design, where all the components are more powerful, is not the same as one that you are simply going to use to watch movies and that has integrated graphics.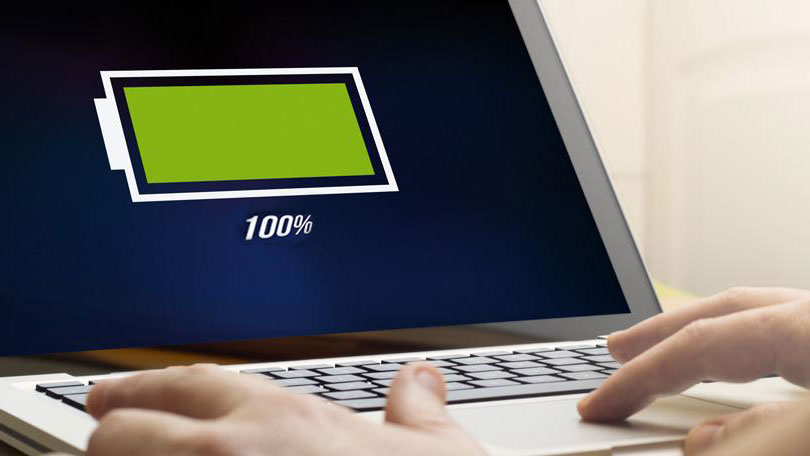 Display
Currently, LED is the best you will find without reaching extreme prices, LED screens have the best quality in terms of colors, refresh rate… but their thickness is also much thinner than that of LCD screens, which In a laptop it is something very important.
Screens can have two types of panels:
TN (Twisted Nematic): Cheaper, but worse quality.
IPS (In-Plane Switching): More expensive but with superior color and contrast, ideal for designers and gamers.
Within this part, you should also consider whether you want to have a touch screen or not.
Nowadays you have many models with touch screens, which is really useful since we are increasingly used to pressing everything due to smartphones and tablets. The touch screen gives you a plus to work faster and take less time when choosing the application we want to open on the desktop.
Numeric keypad.
If you work with numbers, the numeric keypad is a must have on a laptop, since it greatly increases the speed of work and saves us a lot of time. If you don't usually use it, perhaps you can do without it to have a model with a larger and more comfortable keyboard.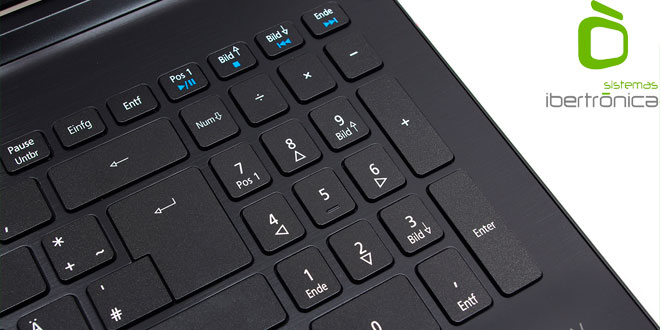 Weight.
Carrying a heavy computer every day can be very uncomfortable, so if you plan to move your laptop from one place to another very frequently, take a good look at the weight of the laptop you are going to buy if you don't want to end up with a broken back. .
It all depends on whether you are going to use it more at home, or whether you are going to be carrying it from one place to another. The weight will be determined by the number of components the equipment contains, the size and the materials it is made of. Buying a 17″ laptop with a graphics card is not the same as buying a 13″ laptop with few components.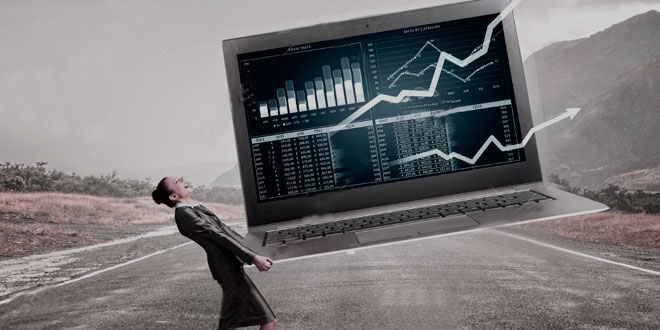 Integrated graphics.
If you intend to play or work with video even minimally, forget about integrated graphics, look for it to have an ATI or Nvidia, and then depending on what interests you, the price will be more or less inflated. In general, gaming laptops are bulkier and weigh more, so you should take this into account. They also get hotter so it wouldn't hurt to take a look at a good laptop cooler.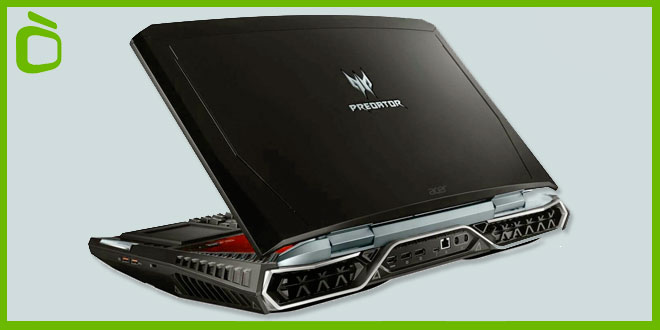 HDMI or DisplayPort.
The most used connection today is HDMI. If you have a good television, it is preferable to look for a computer with HDMI so you can enjoy your movies without complications on other devices.
However, DisplayPort offers better features. If you are going to connect it to monitors, I would opt for the Display Port connection.
RAM memory.
Make sure it has at least 8GB of DDR3 RAM, with that you will be able to run practically all the common programs and Windows 10 will run smoothly for you. If you want 16Gb the price goes up quite a bit and you may not really get enough use out of them to justify the price.
Hard drive.
I can't say much here, everyone knows the capacity they need. But I am one of those who believe that the more the better and that way we will not fall short. With a 1 TB hard drive we will not normally have space problems on a laptop.
SSD.
A computer with an SSD disk is really useful, since it greatly increases the loading speed of programs and the operating system. It's wonderful to see how it lights up in just a few seconds. If you can, look for it to have at least 120GB of SSD, it will make your computer turn on and off quickly and your most used applications too. They also weigh much less than regular hard drives, which is a relief when transporting the laptop.
Processor.
If you want it to be able to run everything you need for a long time, I recommend at least an i3, and if possible it should be an i5 or an A6/A8 if you choose AMD. In the end it will depend on the use you are going to give to the laptop. If you need it for home or casual use, an i3 or an A6 will be enough, but for professional use or gaming it is best to opt for an i5 or an A8 processor or later.
Bluetooth.
Currently many already have it as standard, but it doesn't hurt to remember it. You can configure your phone to automatically transfer your photos or files, connect your headphones or connect to other devices when you need it. It is a functionality that gives us a lot of versatility and saves us a lot of time. If you are really interested, look for them to have Bluetooth, preferably 3.0.
Guarantee.
Many large electronics chains allow you to extend the warranty, I recommend it 100% since since it is an object that we will be carrying from one place to another, there is a good chance that it will suffer some mishap.
USB 3.0. / USB 3.1 Type C
It considerably increases the transfer speed, if you have a compatible pendrive or a multimedia disk it can be very useful, although it is not essential.
USB 3.1 Type C is the latest in data transfer and fast charging. We can already find many models that have this type of input and in the future it will be the input used by the vast majority of mobile phones due to its versatility. So it's a good idea to get ahead and prepare for what's coming.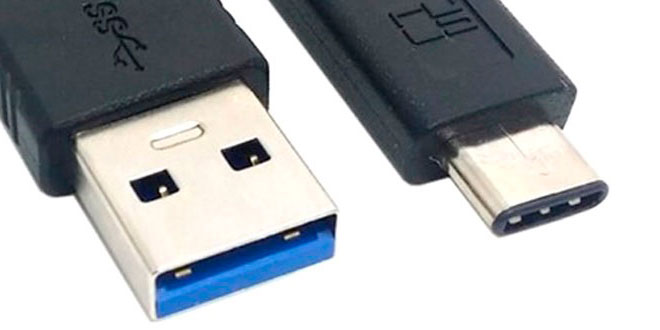 Expandability.
Now you know what you are looking for, in a couple of months or even years your computer may become very limited. Some have the possibility of expanding RAM, for example. Others come with the maximum memory that the board supports. So if you like to tinker with your laptop, it is a feature to take into account when purchasing it.
Touchpad.
The Touchpad can be a very comfortable element, but it can also be unbearable. To do this, and if you really want to use it, look for a multi-touch touchpad, so you can have more than one finger at a time and make it as large as possible, the difference is very noticeable.
In addition, it adds new really useful commands that will be very useful to you: such as zooming the screen with two fingers or returning to the desktop instantly by pressing with three fingers.
Webcam.
Skype, photos and much more, a webcam can be a lot of fun, and it is very rare that a laptop does not have one integrated. If you are really interested, look for quality and resolution, this way you will avoid having to buy an external camera. There are laptops whose webcam can be covered or turned around, I simply recommend it for safety reasons, it is better to be safe than sorry when it comes to privacy issues.
As you can see, these are basic tips for purchasing a more or less mid-range computer. We must always be clear about what we are looking for and if we have doubts, ask a professional in the sector. If you have any questions, you can leave a comment.
And if you already know which laptop is the most suitable for you, in our store you will find it at the best price. Stop by our catalogue and find out.